Scotch Plains Paving Contractor
New Driveway Installations
At Driveway King, we pride ourselves on delivering an unbeatable combination of quality and affordability. Our employees are experienced in working with a variety of materials to best accommodate the range of our Scotch Plains customers' needs. We work with asphalt and concrete driveways as well as with a variety of pavers. From driveway repair to paving and driveway installation, our service is personalized to each customer's vision.
History in Scotch Plains
For the past 25 years, homeowners throughout Scotch Plains have relied on Driveway King to transform their properties. Our workmanship and attention to detail compliment the diverse properties throughout Scotch Plains' many boroughs. We've provided driveway resurfacing, repair and maintenance to homes everywhere from Route 1 to the Ashbrook Golf Course. Travel past the Blue Star Shopping Center and Bowcraft Amusement Park to see our asphalt paving along Plainfield Avenue, Westfield Road, and Front Street. Head toward the center of town to see our driveway repair and resurfacing along Hetfield Avenue, Morse Avenue, and South Avenue. Then, head over to the parks and reservations to see our driveway maintenance along Raritan Road, Cooper Road, and Rahway Road.
Call 908-499-7590 and get started on your driveway project today.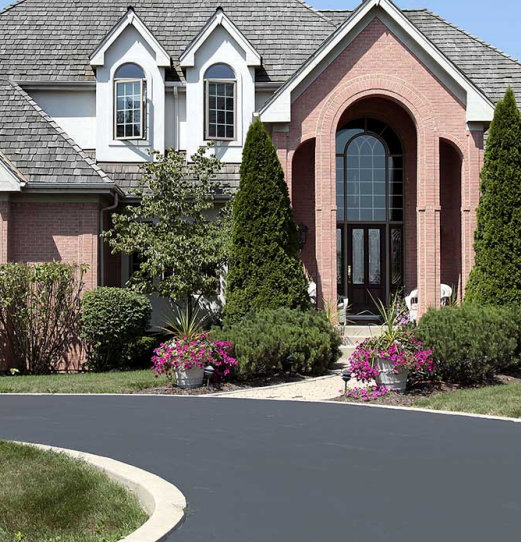 Asphalt Driveway Installation, Scotch Plains, NJ (2017)