Westfield Paving Contractor
New Driveway Installations
Driveway King offers Westfield residents a comprehensive service ranging from minor driveway repair to major driveway installation. Each of these services is customized to best address the customer's vision and the property's needs. We work with an extensive variety of materials, so that we can work with your concrete driveway, paver driveway, or asphalt driveway. Combining quality and efficiency, we pride ourselves on delivering low-cost driveway solutions.
History in Westfield
Driveway King has proudly served homeowners in the Westfield area for over 25 years. Our authentic, personalized service is the perfect compliment to the town's modern and Victorian homes alike. From the outskirts to the heart of the downtown, our asphalt paving contractors have worked throughout the charming suburb. Travel toward the restaurants and shops and you'll see our driveway paving along East Broad Street and North Avenue. Pass the train station and you'll see our driveway resurfacing and driveway maintenance along Westfield Avenue, Shackamaxon Drive, and Rahway Avenue. Then, head toward Echo Lake and you'll see some of our asphalt paving along Springfield Avenue, Woodland Avenue, and Wychwood Road.
Call 908-499-7590 and get started on your driveway project today.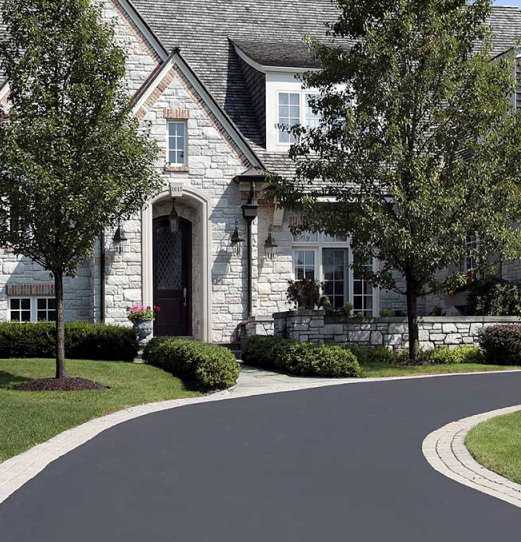 Asphalt Driveway Installation, Wesfield, NJ (2017)